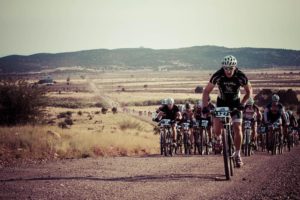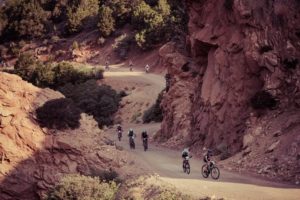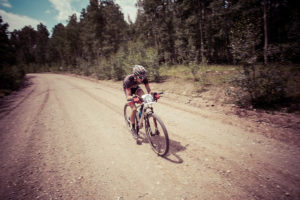 Come challenge and reward yourself at the Cedar City Fire Road 100K!
Challenge yourself: Ride 100K, almost exclusively on dirt roads with some seriously steep climbs. You'll reach an elevation over 9,000ft. The race is chip-timed, so come see if you can podium or just beat your buddies.
Reward yourself: Amazing bird's eye views towards Zion National Park and Cedar Breaks National Monument / Brianhead. Climb up magnificent Cedar Canyon. Circle the picturesque Kolob Reservoir. Enjoy a well marked route with superb food stops. Numerous ATVs patrolling the course. A bitchin' tech tee and finisher award to show off your accomplishment. Afterwards, enjoy lunch in the park.
Distance and Entry Fee Options
100K:  $89 until December 31st, then $109 until June 30th, then $119.
60K:  $69 until December 31st, then $79 until June 30th, then $89.
Lodging
There are dozens of out hotels in Cedar City with various price ranges. Seems like new ones are going in all the time.
Rider Check In
Friday from 6:30pm to 8pm at Cedar City Visitor Center located at 581 N Main Street. Saturday morning from 6:30am to 7am at pavilion in Main Street Park near the start line.
Start Time
7:30am sharp! Please be at the start line 20 minutes early for pre-race announcements.
Time Limit and Cut-off Times
8 hours. All riders must be off the course by 3:30pm.
A cut off will be strictly enforced at about mile 18 at the intersection of Kanarra Mountain Road & Kolob Reservoir Road. Any 100K rider arriving at that aid station after 10:30am must switch to the 60K distance. NO exceptions.
Personal SAG Vehicles
Not allowed! If you bring one, you'll be disqualified from the event without warning. The definition of a personal SAG is any vehicle (motor or otherwise), anywhere on the route, operated by someone other than Planet Ultra staff, that is providing any type of aid, assistance, or motivation, or taking photographs, or simply out cheering.
Jerseys available to purchase with online registration. If you pre-order by June 12th you're guaranteed to receive your size at the race. After that we may have to mail it to you. Made by DNA – $70.
Ride Description and GPS Files
If you're raced before 2017, please note that for safety reasons, we've made some changes to the route. We've reversed the direction of the Kolob Reservoir Loop. We've also taken out the single-track on the final descent back to Cedar. Our Course Directors, who've been with the race since the beginning, agree that the updated route is best.
Click here for the 100K RideWithGPS map, elevation profile and GPS download.
Click here for the 60K RideWithGPS map, elevation profile and GPS download.